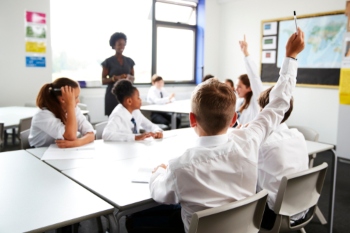 Ofsted will visit all schools judged to be outstanding within the next five academic years, the Government has announced.
Under the current system, schools rated as outstanding by Ofsted are exempt from routine inspection, which has meant that some schools have gone for over a decade without an inspection.
The new proposals, which are being published today for consultation, will mean that all outstanding schools and colleges will be brought back into a regular inspection cycle with Ofsted visiting every four to five years.
This will affect around 3,700 schools and colleges rated outstanding when the exemption is lifted in September.
'Parents want to know that they are making the best, most informed choices about their children's education,' said education secretary Gavin Williamson.
'Making sure that all schools are regularly inspected means they will benefit from the expert insight Ofsted provides when making these decisions.'?