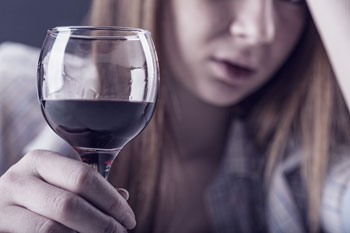 All problem drinkers and smokers that are admitted to hospital will be given extra support under new NHS prevention measures.
Under the plans, new Alcohol Care Teams will help people who are alcohol dependent, while all smokers admitted to hospital will be encouraged to quit.
The Alcohol Care Teams will be rolled out in hospitals in the 25% worst affected parts of the country in a bid to prevent 50,000 admissions over five years.
'Alcohol and tobacco addiction remain two of the biggest causes of ill health and early death, and the right support can save lives,' said NHS England chief executive, Simon Stevens.
'The NHS long term plan delivers a sea-change in care for a range of major conditions like cancer, mental ill health and heart disease, as well as stepping up to do more on preventing ill health in the first place by giving patients the support they need to take greater control of their own health and stay fitter longer.'
The Local Government Association (LGA) warned the new measures must be backed up with funding to public health budgets.
Cllr Ian Hudspeth, Chairman of the LGA's Community Wellbeing Board, said: 'To make the most of these new measures and support the NHS even more effectively, government needs to ensure that councils' prevention work is adequately funded by reversing the £600 million in reductions to councils' public health grant.'