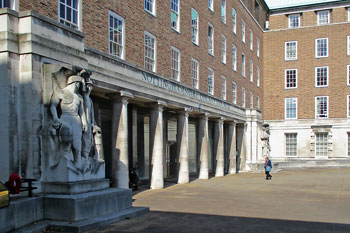 A single senior management team for a new Nottinghamshire unitary would deliver 'significant savings' and improve service quality, the county council's leader has claimed.
Nottinghamshire CC leader, Cllr Kay Cutts, said the 'biggest savings' in management structures would be made by creating one unitary council but said two unitaries would also be considered.
A detailed financial analysis will be carried out, focus groups held and a stakeholder consultation run before a report is submitted to full council in December.
The public will be consulted early next year before a final report on the case for change is considered by full council in May.
Cllr Cutts said: 'It stands to reason that we can make the biggest savings in our management structures, the use and number of public buildings and improve our buying power with businesses by creating one unitary council for Nottinghamshire.
'By having one senior management team, one council headquarters, one website and one contact phone number we can make significant savings and improve the quality of the services we offer.
'Having a confusing two-tier structure of local government is outdated, unnecessary and no longer fit for purpose.
'The county, district and borough councils all serve the same electorate and we must focus on what is best for them.
'Status quo is no longer a realistic option.
'We must change if services are to survive.
'We believe that there is a pressing case for change in the way local government is organised in Nottinghamshire to deliver significant savings and improve the quality of service local people will receive.
'We are faced with significant financial challenges and the need to live within our means so it is only right that we do our bit to eliminate waste, bureaucracy and inefficiency in the provision of local government services.'
Photo: © John Sutton