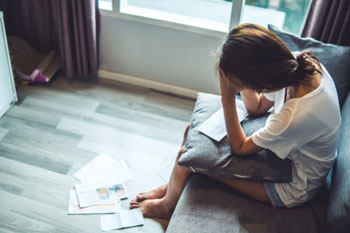 A further 450,000 families have fallen behind on their housing payments due to the impact of the pandemic, a think tank has warned today.
A report by the Resolution Foundation finds that overall, over 750,000 families are currently in arrears on their housing costs, with 300,000 of these families having dependent children.
It finds that while 10% of families with a mortgage have been able to secure a mortgage holiday, only 2% of social renters have successfully negotiated rent reductions over the pandemic period.
The report warns the Discretionary Housing Payments (DHPs) are failing to help a large number of people as they are not in receipt of Universal Credit or Housing Benefit.
The report calls on the Government to boost the DHP system to reach more families in need and introduce a tenant loan system for England.
Lindsay Judge, research director at the Resolution Foundation, said: 'Renters have been particularly badly hit. Many have taken huge hits to their earnings and have limited savings to fall back on. To make matters worse, measures that could ease the pressure, such as Discretionary Housing Payments from local authorities and negotiated rent reductions from landlords, are not getting through to those that need them.
'This situation will worsen without significant Government intervention. Ministers must take action by boosting the DHP system, and introducing a UK-wide tenant loan system, to ease the pressure on tenants, landlords and the courts.'