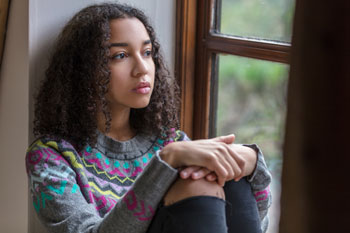 The prime minister today announced a £90m programme to address ethnic disparities in youth unemployment in the wake of the Government's study of inequality within public services.
The programme, designed jointly by the Big Lottery Fund and a number of Government departments, will offer young people the chance to work directly with educators, and youth and community organisations.
Figures from the Ethnicity Facts and Figures website show young people from ethnic minorities between the ages of 16 and 24 are almost twice as likely to be unemployed (23%) as their white peers (12%) - despite having similar qualifications.
This inequality is also reflected in some of the findings in the Government's Race Disparity Audit, an audit of all public services published last October.
While the overall findings of this study were quite mixed, it did find that around one in 10 adults from a Black, Pakistani, Bangladeshi or Mixed background were unemployed compared with one in 25 White British people.
The first part of the new programme will see the Government and the Big Lottery Fund running a series of workshops with young people to gather evidence about the challenges they face in making the transition from education to employment.
'Youth unemployment blights communities and wastes talent and potential – and too many young people from deprived and ethnic minority backgrounds face barriers preventing them from entering the world of work,' said Mrs May.
'Evidence from the Race Disparity Audit clearly shows that while the educational attainment gap between people of different backgrounds has narrowed over time, this has not been reflected in getting jobs.
'Talent, ability and hard work should be the only factors affecting a young person's ability to get on in life - not their background or ethnicity.
'The launch of this ambitious programme, which has young people at its heart and draws on their direct experiences, will help to address the barriers holding many young lives back, and will support young people furthest from the labour market into employment, so they can achieve their full potential.'