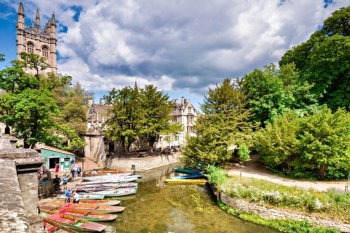 Oxfordshire County Council and Cherwell District Council have announced they are looking to end their formal partnership.
The two councils brought their services under the management of joint chief executive Yvonne Rees in 2018. However, they have now revealed they were in talks to bring the 'formal partnership arrangement' to an end.
It means that Ms Rees will return to her post as Cherwell chief executive following a formal council decision by both authorities, with Oxfordshire due to recruit a new county chief executive.
Cherwell leader Barry Wood said: 'The partnership has served the councils and our residents very well for the past three years, and enabled us to deliver high-quality cost-effective services, but it is now time for us to explore other opportunities.'
Oxfordshire leader Liz Leffman added the council wanted to 'focus on the opportunities that broader partnership working gives us so that we can best serve the residents of Oxfordshire'.
The MJ also reports that a blow has been dealt to the partnership between Gloucester City Council and Gloucestershire County Council.