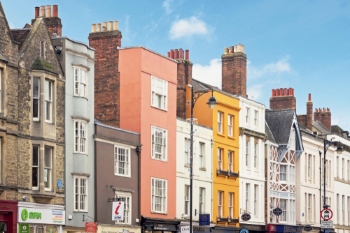 All private rented homes in Oxford will need a licence from this September as part of a new council scheme aimed at improving standards in the city's rental sector.
An independent review of housing conditions in 2020 found that a fifth (6,200) of the 30,500 homes in Oxford's private rented sector could have a serious housing hazard.
Oxford City Council's new 'selective licensing' scheme will mean that private landlords will have to show that they are meeting safety and management standards, are a 'fit and proper person', and are meeting council waste storage and disposal requirements.
Currently only houses in multiple occupation – shared houses – require a licence to operate. These make up less than 15% of private rented homes in Oxford.
The new scheme was approved by Eddie Hughes MP, the minister for rough sleeping and housing, who urged the council to keep him informed of its progress.
'I would ask the council to keep me informed of progress in these areas annually by undertaking a review of the effectiveness of licensing in tackling the issues,' Mr Hughes said.
'This information will provide greater understanding on the practical application of selective licensing schemes and inform the development of future policy.'