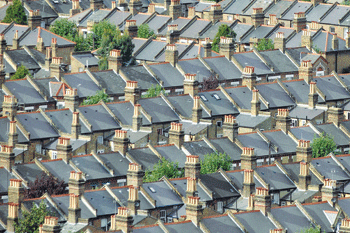 The Salvation Army has warned Government plans to base supported housing allowance on private rates threaten over 90% of its accommodation for people experiencing homelessness.
In 2016, the Government announced proposals for a new funding model for supported housing.
Under the new model — which will be introduced in April 2019 — core rent and service charges would be funded through Housing Benefit or Universal Credit up to the level of the applicable Local Housing Allowance (LHA) rate. For costs above the LHA rate, the Government would devolve ring-fenced top-up funding for disbursement by local authorities.
The LHA is a way of working out how much housing benefit you can get to help pay the rent if you have a private landlord.
The Salvation Army, which helps 6,000 people in its supported housing — or Lifehouses — has warned the reform could place vulnerable people in their care 'at risk'.
'Alongside many providers of supported housing, we became increasingly concerned about the proposed changes to funding,' Mitch Menagh, territorial director of The Salvation Army's Homelessness Services Unit.
'It was apparent that our Lifehouses could come under significant threat so we commissioned independent research to analyse the impact these changes could have on our supported housing services and, most importantly, on the people we support.
'We found evidence that the new system would place the financial viability of the vast majority of our supported housing services at immediate risk, jeopardising the homes of thousands of vulnerable people.'
Under the current funding system, a vulnerable person experiencing homelessness can claim the required rent to stay in a Salvation Army centre through an enhanced level of housing benefit. This enables the charity to offer what they term 'transitional' accommodation based on a person's needs.
A report from Frontier Economics, commissioned by the charity, has however found the proposed reforms mean that residents in the charity's supported housing would require an average 'top up' of around £78 per person per week for the services to remain sustainable.
But because the new funding system will be based on the value of local private rented sector properties, rather than what it actually costs to provide supported housing to vulnerable residents, the level of 'top up' required by residents varies from area to area. And the 'top up' will be administered by local authorities on a discretionary basis.
'Sadly we cannot operate our service on the basis of discretionary 'top up' funding, which offers our residents very little financial security,' said Mr Menagh.
'This change in funding would mean that we cannot effectively budget for the future and it also means that our service users would not be guaranteed the support they need for what are often extremely complex needs.'
Mr Menage continued: 'At present, our residents are secure in the knowledge that they are entitled to meet their rent costs in full through the social security system.
'This offers a vital foundation from which they can begin to rebuild their lives and achieve their wider aims and ambitions.
'As part of any new funding system, we would very much like to see the Government maintain this level of stability for our residents, who will have often experienced chaotic lives prior to their stays with us.'