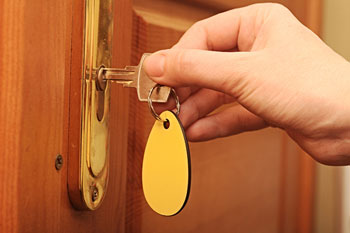 The Government should scrap plans to base rent allowances for supported housing tenants on rates used for claimants in the private rented sector, MPs say.
A joint report from the Work and Pensions and Communities and Local Government Committees said it is inappropriate to use the Local Housing Allowance (LHA) rate to calculate rent allowances for supported housing.
They argued that instead there should be a new Supported Housing Allowance, banded to reflect the actual cost of provision in the sector.
The LHA is a way of working out how much housing benefit you can get to help pay the rent if you have a private landlord. If you rent from a council or housing association or have a shared ownership home, different rules are currently used to calculate your housing benefit.
The committee said the Government was right to consider an alternative funding mechanism for emergency accommodation, given the inability of Universal Credit to reflect short-term changes in circumstance.
But they concluded the best course of action was to provide grants to local authorities, which can commission accommodation and pay providers.
Under the current proposals for supported housing, core rent and service charges for supported housing tenants would be funded up to the level of the applicable LHA rate. For costs above this, the Government would devolve ring-fenced top-up funding.
But the committee found that the cost of provision is largely consistent across the country, unlike the LHA rate. Consequently, some areas will rely more on top-up than others.
As this is considered a less secure funding source, the committees are also concerned that providers will be put off investing in particular areas, creating a disparity between the supply of homes and services across the country.
'Supported housing is deeply valued by those who live in it and contributes enormously to their independence and wellbeing,' said Richard Graham, co-chair of the inquiry and member of the Work and Pensions Committee.
'We support the Government's aims to reform funding for this vital sector to ensure quality and value for money, protect and boost supply, and provide greater local control.
'But we are concerned that the proposals, as they stand, are unlikely to achieve these objectives.