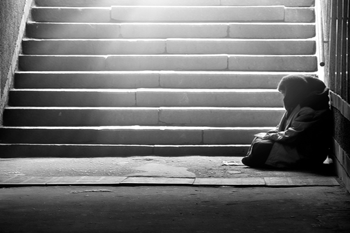 Thousands of homeless veterans could be losing out on the enhanced support and housing available to them, figures reveal as a campaign to help homeless veterans is launched.
The latest Ministry of Housing, Communities and Local Government (MHCLG) homelessness data reveals that over the last year just 1,780 homeless veterans were identified by local authority housing services.
Experts working with No Homeless Veterans, a campaign launched today which aims to raise awareness of former members of the armed forces who are homeless, estimates that there may be over 5,000 veterans in need of support.
A new survey released today to coincide with the launch of the campaign shows overwhelming public support for veterans.
Eighty per cent of the British public agree more needs to be done to identify and support veterans at risk of homelessness. The vast majority (95%) believe stable housing is important in helping veterans adjust to civilian life.
'Most veterans make a smooth transition from military to civilian life, but it is too easy for ex-Service personnel, especially younger veterans and early Service leavers, to end up homeless,' said Ed Tytherleigh, co-chair at the Cobseo Housing Cluster, which is running the campaign.
'We believe we can reduce the incidence of homelessness among veterans as close to zero as possible. But this will only happen if we ensure we are effectively identifying veterans and providing a clear housing pathway.
'We are calling on local authorities and advice agencies to support the No Homeless Veterans campaign, to identify veterans in housing need and channel them through to appropriate support as quickly as possible. Together, we can end this shameful but avoidable situation.'
Cllr David Renard, the Local Government Association's housing spokesman, said: 'Armed Forces serving personnel, veterans and their families are valued members of our communities which is why all councils have signed the voluntary Armed Forces Covenant and work to provide a range of services to support them, including housing, money advice, employment support and health and wellbeing services.
'Councils are often the first port of call for veterans who have left active service and their families and are committed to trying to provide them with the support they need and deserve.'
Cllr Renard added that there were more than one million people on housing waiting lists and called on the Government to give councils the 'powers and funding' needed to build more social housing.