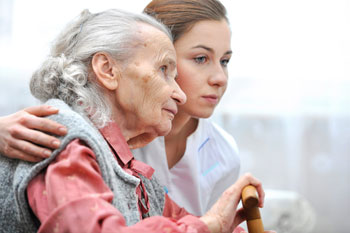 Confusing or incorrect information from councils is leading to families being overcharged for care, the Local Government Ombudsman has claimed.
In a new report, the Ombudsman says it has seen complaints over adult social care soar by 19% between August 2014 and July 2015. It has urged councils to review their information to help families make more informed decisions about care.
Local Government Ombudsman, Dr Jane Martin, said: 'When confronted with what can be an emotionally-charged decision to place a relative in a care home, people need as much information as possible at their fingertips
'In order to make the best possible choice for all, families need to have confidence that the information they receive is clear, comprehensive and accurate.
'I would urge all councils to look at the information they provide from the potential resident's point of view to ensure their literature and communications minimise the confusion for those who need advice and help.'
Independent Age said it welcomed the report as some councils were failing in their legal duty to protect families from 'unfair' top-up fees.
Chief executive, Janet Morrison, said: 'To date, however, we have seen little evidence that poor practices have changed. The LGO's report is a wake-up call to councils and councillors that the practice of asking relatives for unfair 'top-up' fees must stop.'