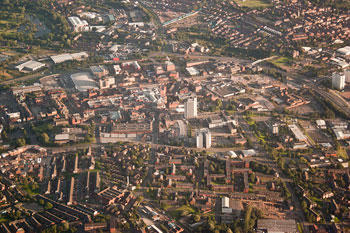 Oldham Council is looking for a development partner to help deliver its Town Centre Masterplan.
If approved by cabinet on Monday, the council will begin its formal procurement excerise over the summer to appoint a partner for the 10 to 15-year scheme.
The masterplan covers 21 acres and focuses on transforming sites that are under-used or have come to the end of their economic life. The improvements are expected to generate £50m per year to Oldham's economy.
Jean Stretton, leader of Oldham Council, said: 'We're looking for a partner who shares our drive and ambition to make Oldham a great place to live, work and do business – and deliver on our vision for a town centre that can thrive round the clock as a place where residents want to live and spend their leisure time.'