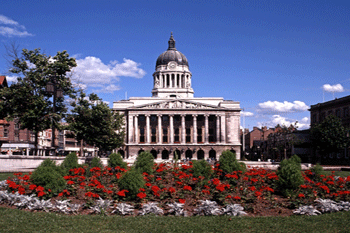 Nottingham City Council has agreed a raft of measures in a bid to improve oversight of its companies.
It follows heavy criticism from an external auditor in a Public Interest Report into Robin Hood Energy, on which the council has lost £24m.
Councillors voted to agree the measures at an extraordinary meeting.
Council Leader, Cllr David Mellen said: 'I want to make it clear that Nottingham City Council fully accepts the findings of this report which, despite our setting up of this energy company with good intentions to reduce fuel poverty in the city, reveals failures in the council's governance of Robin Hood Energy.
'We will learn from the mistakes identified and we will give reassurance that our actions are more than just mere words of regret. Constructive and meaningful change will follow.'
Measures include reviewing the council's approach to the ownership of companies and councillor membership of boards, with mandatory training for council representatives.
It will also review its approach to risk management and governance and call on external advice and best practice.
Nottingham has already suspended senior staff at Robin Hood, industry experts appointed and a new management team installed, and begun an all options review.
Conservative leader Cllr Andrew Rule highlighted the auditor's statement 'the council cannot afford any repetition of the Robin Hood Energy scenario'.
After an amendment seeking to ban councillor board members from joining oversight committees was defeated, agreed to work with Cllr Mellen as part of the review.
Leader of Nottingham Independents, Cllr Kevin Clarke, appealed for no more money to be spent on the company.
He said: 'Robin Hood Energy is not going to succeed. The writing is on the wall – its finances are dire, its management has been a disaster. It is unable to act in its primary purpose and it continues to drain the public purse.'
Former chairman of Robin Hood Energy, Cllr Steve Battlemuch, announced during the meeting he would step down as audit committee chair 'to allow fresh ears and eyes to take forward the review'.