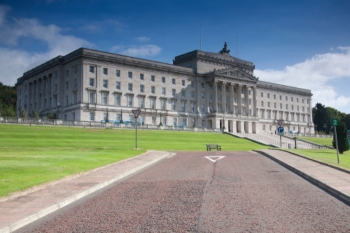 Councils in Northern Ireland have pressed for increased powers to help the country recover from the COVID-19 pandemic.
Devolution dominated the agenda at the local government annual conference organised by the Northern Ireland Local Government Association (NILGA) and chief executives' organisation Solace.
NILGA president, Cllr Robert Burgess, pressed the Northern Ireland Assembly to devolve further powers, resources and finances 'to and through councils'.
He added: 'It was clear from the discussions and presentations today that there is a real appetite for transforming our public services and civic representation here in Northern Ireland.'
Junior minister Gary Middleton warned that 'transformation will not happen overnight' but added there was 'merit in looking at what a devolution bill would look like'.
He said 'preparatory work' could be undertaken before May's assembly elections, but it would be for the 'next mandate' to carry any proposals through.
Also speaking at the event, health Minister Robin Swann said 'partnership working and co-production' was needed between the national and local levels, particularly with COVID-19 infection rates rising.