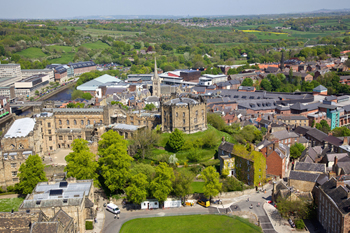 The North East Combined Authority (neca) is considering installing an elected mayor in a bid to deliver local devolution, despite previous opposition towards the idea.
Combined authority leaders had become less vocal in their resistance to having a directly elected mayor in the run up to the announcement on Friday.
Chair of neca, Cllr Simon Henig, said: 'We want to explore with government the scope for a radical devolution deal for the North East, with substantial devolution of powers and responsibilities.
'In parallel to this, we will consider with government the most appropriate governance structures, including an elected mayor, to oversee those new powers.
'We will approach this process of negotiation with an open mind about where this takes us and are all firmly committed to seizing the opportunity that real devolution presents for our region.'
The combined authority said it planned to consult with businesses, trade unions and other partners before publishing detailed plans in the autumn.
Last week Labour peers knocked back plans to link directly elected mayors to devolution in one of three successful amendments to the Cities and Local Government Devolution Bill.