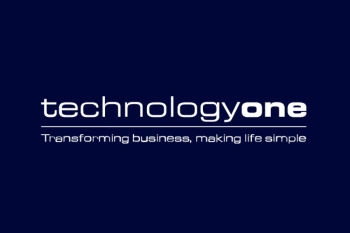 Welsh unitary authority expects the transformation to enable better decision-making, improving supplier operations and business processes.
Newport City Council is transitioning its finance systems to enterprise Software-as-a-Service (SaaS) provider TechnologyOne to help deliver a more connected experience for its user base of over 500 employees and wider supplier community.
The migration from a number of current on-site legacy systems to TechnologyOne's new state-of-the-art OneCouncil cloud-based solution, represents another positive development in the council's Digital Strategy following the migration of four major systems in 2021/2022, with further planned activity next year and beyond.
A real-time dashboard will replace much of the current manual processes between siloed systems, allowing the unitary authority to bring greater integration between its many finance functions. This, alongside a more modern and intuitive digital interface, will drive efficiencies between the council and its local suppliers, helping to support the provision of services that better meet the needs of local residents and community members.
Robert Green, Assistant Head of Finance at Newport City Council, says he believes the technology will also help embrace more remote and hybrid ways of working with its anywhere, anytime, any device functionality.
"A cloud-based system is a massive leap forward for us in terms of functionality and TechnologyOne's solution comes highly recommended. Having smarter systems that communicate between themselves in real-time and an interface that all users can navigate with confidence, will significantly improve decision-making, said Green.
"Quicker processes and better decision-making by the council internally and with local suppliers through tools like procure-to-pay, will help free up the time of hundreds of council employees and managers allowing them to focus on front-line support work.
"Migrating over to the cloud also has added benefits in today's hybrid world by allowing employees access on any device, at any time of the day. The ability to offer greater workday flexibility, where possible, will enhance employee well-being by making us better equipped to support varying lifestyles".
Newport City Council also expects to reduce IT support costs by switching from on–premise systems and services, to TechnologyOne' highly secure cloud-based SaaS platform. Instead of IT outsourcing partners having to constantly and physically update its systems and software, all maintenance, data storage and upgrades will be carried out by TechnologyOne remotely in the cloud.
Leo Hanna, UK Executive Vice President at TechnologyOne, said "Like Newport City Council, many of our local government customers are accelerating digital transformation efforts as a means of driving cost efficiency while providing greater service to their local community.
"After a difficult few years, we're seeing more and more local authorities taking-up this opportunity to modernise their operations. With an increased investment in advanced technology today, I look forward to seeing council employees and the community they serve reap the benefits in the future," he said.
TechnologyOne provides payroll and HR management solutions to a growing number of unitary authorities across England, Wales and Scotland, with other recent partnerships including Blackpool Council, Conwy County Borough Council and Derby City Council.
This article is sponsored by TechnologyOne