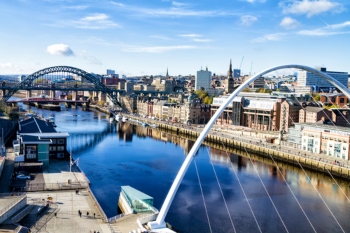 Newcastle has been named the UK's smartest city in the Smart City Index.
The global index, compiled by the Smart City Observatory, placed Newcastle in 21st place. Other UK cities to make the list were London (22), Leeds (24), Manchester (26), and Glasgow (49).
Jen Hartley, director of Invest Newcastle, said: 'Our smart city eco-system is not only critical to the future of our economy, but also making life more liveable for our residents. In recognition of our city's strengths, we have seen an influx of digital and tech businesses relocating to the city - creating hundreds of valuable jobs and contributing to the growth of our economy.
'As the UK's smartest city and with a fast-growing tech cluster I have no doubt that investor confidence will go from strength to strength.'
The Smart City Index surveys approximately 120 residents from each city to find out how technology has improved their lives.
Cllr Nick Forbes, leader of Newcastle City Council, said: 'It gives me enormous pride that what takes place in Newcastle is being recognised on a global scale, and to be the leading UK city is testament to the work that takes place within the city.
'By far the most pleasing element is that these rankings are compiled based on the feedback of residents, and it is brilliant to see people's admiration for the progress being made in Newcastle.'
Globally, Singapore was ranked in first, followed by Zurich and Oslo.