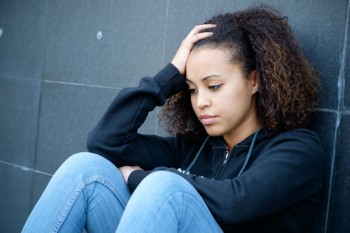 A new strategy to protect children from all forms of child sexual abuse has been published by the Government today.
The Tackling Child Sexual Abuse Strategy pledges to end the previous culture of denial, and sets out how the Government will use new legislation and enhanced technology to catch offenders.
Under the strategy, the Government will work closely with local authorities to respond to threats within their communities and collect higher quality data on offenders.
Funding will also be given for The Children's Society's Prevention Programme initiative to support local areas to improve their response to exploitation.
Mark Russell, chief executive at The Children's Society, said: 'This strategy is a golden opportunity to improve support for child victims of horrific crimes and send a clear signal that child sexual abuse and exploitation are crimes that will not be tolerated.
'That is more important than ever right now as successive lockdowns have left many children increasingly vulnerable and isolated, with worrying increases in instances of online child abuse and children coming to serious harm. The focus upon tackling abuse online as well as offline is crucial.
'It's vital this strategy is followed through with sustained investment and action across national and local government to intervene early to prevent abuse and exploitation escalating, support victims, empower families and professionals to act and bring perpetrators to justice.'
Home secretary, Priti Patel, said: 'This first-of-its-kind national Strategy will tackle and respond to all forms of child sexual abuse, relentlessly going after abusers, whilst better protecting victims and survivors.
'Crucially, it contains a commitment to collect higher quality data on the characteristics of offenders, so that the government can build a fuller picture of perpetrators, and tackle the abuse that has blighted many towns and cities across our country.'