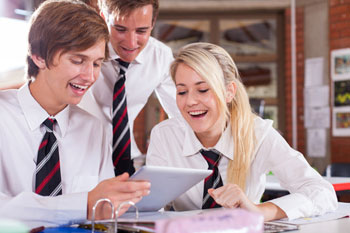 The Government yesterday announced the creation of a new public property company which will purchase sites for 500 new free schools.
The property company — LocatED — has been established to acquire land and buildings across the country to help the government build 500 new free schools by 2020 and create 600,000 new school places by 2021.
'Part of the Government's plan for Britain is building a fairer society, with a good school place for every child,' said schools systems minister Lord Nash.
'Free schools are playing a vital role in creating those school places. They are popular with parents, ensuring thousands more families have the choice of a good local school.
'We need to secure hundreds of new free schools in order to keep pace in creating 600,000 new school places by 2021.
'LocatED has the skills and expertise to find and secure land and buildings to ensure our free schools ambition becomes a reality.'
The announcement follows the chancellor's budget commitment earlier in the month of a £320m funding package to build 110 new free schools.
The Government's commitment to free schools, which are funded by the state but set up and run by independent organisations, has garnered a lot of criticism.
Mark Robinson, chief executive of the Scape Group, responded to the chancellor's budget announcement by pointing out the Government needed to create more than 1,800 new schools by 2020 to house 730,000 extra pupils.
'The Government's decision to prioritise grammar schools is a highly inefficient use of resources, because there are thousands of fantastic comprehensive schools that already have the infrastructure in place, and could easily create extra capacity through classroom extensions,' he said.
'Instead, the government is proposing to build entirely new grammar schools down the road, with a very different operating model and requiring new staff.
'That cannot possibly happen as quickly and the clock is already ticking on our booming school population. Just last week, over 90,000 pupils missed out on their first preference school this year.'