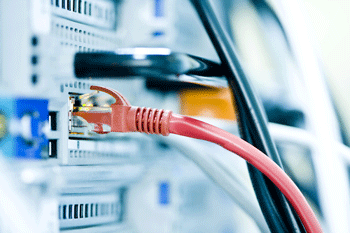 A new has been passed to make it possible to install faster internet connections in blocks of flats where landlords have repeatedly ignored requests for access from broadband firms.
The legislation will help connect 3,000 residential buildings a year to gigabit speeds.
Digital secretary, Nicky Morgan, said: 'We've just announced £5bn so that people in rural communities will get gigabit speed internet at the same time as everyone else.
'And we're now making sure people living in blocks of flats and apartments are not left behind either, and can reap the huge benefits of the fastest and most resilient internet connections.'
Operators have previously warned 40% of their requests for access receive no response from landlords. The new law will enable operators to use the existing Upper Tribunal (Lands Chamber) to connect the property, lowering the timescale from six months to a few weeks.
Lutz Schüler, CEO of Virgin Media, said: 'This new law is something Virgin Media has long called for – it breaks through a major broadband barrier as we invest to bring gigabit speeds to our entire, ever-growing network.'