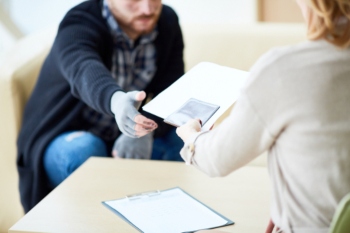 A new housing model could help three-quarters of homeless people in England find jobs and permanent homes, according to the results of a pilot project.
The 'Freedom to Work' model, designed by homelessness charity Rentstart and sponsored by Commonweal Housing, provides people with supported housing, a matched deposit saving scheme and wrap-around employment support.
The initial three-year independent report shows the pilot in Elmbridge, Surrey has helped 78% of those involved into full or part-time employment, with almost half living independently in the private rented sector.
If applied nationally, it said this would save the Government £601m a year and house tens of thousands of homeless people.
Ashley Horsey, chief executive at Commonweal Housing, said: 'As Brexit crunches supply chains and the pandemic continues to ravage the job market, there is little doubt that innovative new approaches to plugging the employment gap are urgently required.
'Freedom2Work answers this question by not only supporting vulnerable people into employment and permanent housing, reversing much of the insecurity that can cripple their standards of living, but delivers astronomical savings to the government at a time of steep national fiscal spending when saving every penny really does count.'