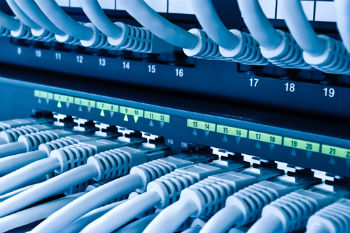 New homes will be ready-connected with superfast broadband under government plans agreed with telecoms provider BT.
The deal means fibre-based broadband will be offered to all new developments either for free or as part of a co-funded initiative, digital economy minister Ed Vaizey announced.
He said it was estimated that more than half of all new build properties could be connected to fibre broadband free of charge to developers.
The Government has worked with Openreach - BT's local access network business - and the Home Builders Federation (HBF) on the agreement.
Mr Vaizey sad the new offer sets 'a high bar for all suppliers and developers in the market', and the Government will be working with industry closely to monitor its success over the next year.
He said: 'Broadband connectivity is just one thing that home buyers now expect when buying a new build, so this industry-led push to make superfast, or indeed ultrafast, broadband speeds available by default in new homes represents a very important step in meeting the UK's digital needs.'