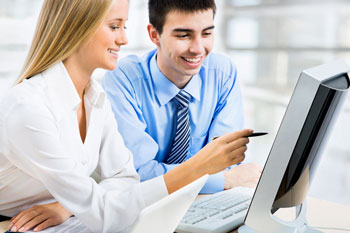 A new set of standards designed to improve the quality of council services delivered digitally will be launched at the end of March.
They have been modelled on the Government's 18-point Digital Service Standard and a draft is currently out to consultation.
It will create a common set of standards that all local authorities can sign up to and covers the increasing number of digital services they now deliver, such as paying council tax bills online.
The new standard was discussed at a workshop last month organised by the LocalGov Digital network and Government Digital Service with representatives from 31 local authorities.
Cabinet Office minister Matt Hancock said afterwards that the Government's standard had been adopted successfully across departments.
'Digital services are transforming the way we deliver services and interact with citizens,' he said.
'Local government is often at the forefront of these interactions, so it is important the councils continue to embrace digital – the Government Digital Service will continue to work together with councils to create better local services for people across the UK.'
Comments are now invited on the draft standard, which can be found
.