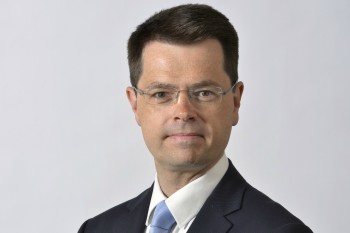 The Government's social housing green paper has been criticised for failing to provide any new funding for social housing.
Communities secretary James Brokenshire said the green paper provided a 'new deal' for social housing residents by protecting them from rogue landlords and speeding up the complaint process.
The green paper also provides social housing residents a 'springboard' into home ownership by allowing them to purchase as little as 1% of their property each year.
Councils are also being offered freedom over their use of fixed term tenancies with a consultation launched into reforming the Right to Buy replacement target.
However, council leaders said the announcement failed to give councils the powers and freedoms needed to deliver more affordable housing.
Cllr Judith Blake, housing spokesperson for the Local Government Association, said: 'The Government must go beyond the limited measures announced so far, scrap the housing borrowing cap, and enable all councils, across the country, to borrow to build once more.
'This would trigger the renaissance in council house-building which will help people to access genuinely affordable housing.'
Labour said the announcement was 'pitiful' and failed to address the scale of the housing crisis.
'The number of new social rented homes is at a record low but there is no new money to increase supply, and ministers are still preventing local authorities run by all parties from building the council homes their communities need,' said John Healey shadow housing secretary.
Gavin Smart, deputy chief executive of the Chartered Institute of Housing, said: 'The green paper rightly recognises the importance of new supply but we are concerned that the plans for new affordable homes are not ambitious enough.
'Research shows we need a minimum of 78,000 of the most affordable homes each year in 2017/18 just over 5,000 were delivered – and we estimate that between 2012 and 2020 we will have lost 230,000 of these homes in total.'