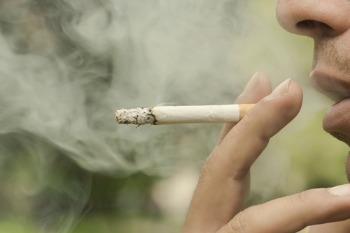 An estimated 418,000 households could be lifted out of poverty if they quit smoking, according to a new 'Local Poverty Calculator' published today by Action on Smoking and Health (ASH).
The calculator shows councils how many people in their area are in poverty because of smoking and how services to help people quit can help reduce rates of poverty.
According to national data published last June, 1.4 million (27%) of the five million households in England that include an adult smoker are below the poverty line and 418,000 of these could be raised out of poverty if they quit.
On average, households that include a smoker spend £2,158 a year on tobacco.
Smokers from disadvantaged backgrounds find it particularly difficult to quit because they are more likely to come from communities where smoking rates are high.
Local authorities are able to access a health inequalities resource pack from ASH that provides advice on how to reduce smoking rates in their areas.
Deborah Arnott, chief executive of ASH said: 'Smoking puts poorer families under significant financial pressure. This in turn places a burden on local services and negatively impacts the local economy. Investment in services is vital to reduce smoking prevalence. This will not only save lives but it will put money back into the pockets of the poorest households.'