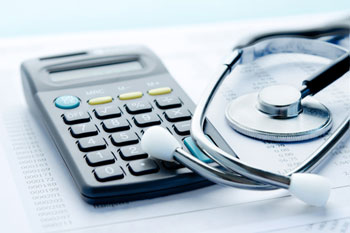 Former Labour and Conservative ministers have called on the Government to put 1p on National Insurance in order to save the struggling health and social care system.
The proposal comes from the former Labour health minister Professor Lord Darzi and chairman of UCL Hospital and former Conservative health minister Lord Prior, who are both working with the think tank IPPR.
The NHS needs a 3.5% increase in funding every year — alongside a properly funded social care system — if it is to provide good quality care, meet the demands of an ageing population, and embrace technological change, according to IPPR.
The National Insurance hike would deliver more than £350m a week extra for the NHS by the time the UK's transition out of the EU is complete.
In total it would raise an additional £12bn a year by 2021/22, matching the additional financing requirements of both the NHS and social care.
Cllr Izzi Seccombe, chairman of the Local Government Association's (LGA) Community Wellbeing Board, welcomed the report saying it raised 'much-needed awareness' of the health and social care crisis.
'Adult social care is a vital service is in its own right, providing care and support to millions of people, but funding for it has been reduced by an estimated £6bn since 2010,' she said.
'The fact that the funding gap facing adult social care is expected to exceed £2bn by 2020 reflects a situation so grave that all funding options should be up for discussion — but local council tax payers should not be expected to pay to fix a national funding problem.'
The Institute for Fiscal Studies (IFS) today published a report which came to similar conclusions.