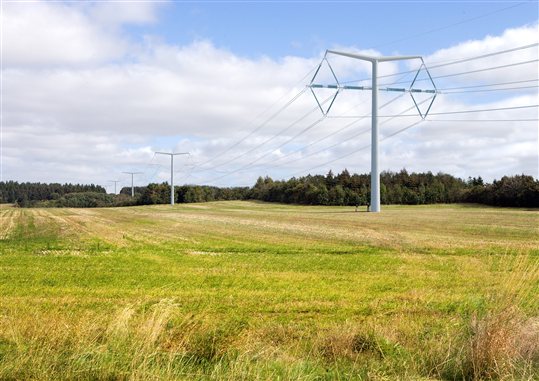 The National Grid is investing £500m to remove pylons from four protected landscapes.
Stretches of high-voltage transmission lines will replace 45 pylons with underground cables in three national parks.
They will be in spots near Hale in the New Forest, Dunford Bridge in the Peak District and Porthmadog in Snowdonia, and in the area of outstanding natural beauty near Winterbourne Abbas, Dorset.
The transmission company said different ways of reducing the impact in the locations had been considered, but replacing existing overhead lines with underground cables had generally proved to the preferred option.
Hector Pearson of National Grid said: 'This is a unique stakeholder-driven project and it continues to represent a major opportunity to conserve and enhance the natural beauty, wildlife, cultural and environmental heritage of some areas of outstanding natural beauty and national parks.'