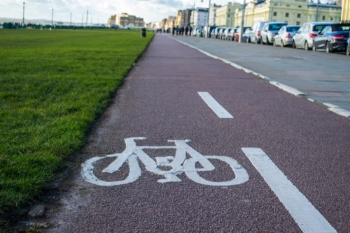 The Government has announced a £338m funding package to build more cycle lanes and deliver walking schemes to help boost active travel.
The funding - which is a 30% increase on what was announced in last year's spending review - comes alongside changes to the Highways Code. The update includes a new hierarchy of road users, guidance on safe passing distances and speeds, and strengthened pedestrian priority.
There will also be new requirements to ensure the effects of active travel scheme are properly assessed.
Transport secretary, Grant Shapps, said: 'This £338m package marks the start of what promises to be a great summer of cycling and walking, enabling more people to make those sustainable travel choices that make our air cleaner and cities greener.'
Figures show the number of miles cycled on British roads increased by 45.7% to five billion last year.
Xavier Brice, Sustrans chief executive, said: 'This funding will bring major improvements to the National Cycle Network in England by linking communities together and enhancing valued and well-used cycling and walking routes. Most importantly of all, this vital boost will further enable those who want to cycle or walk to do so.'