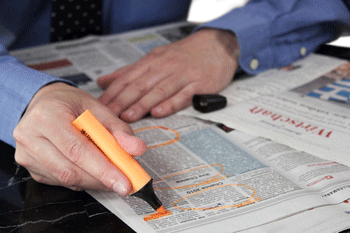 Plans are underway to cut more than 20,000 jobs at 26 councils, a survey by the GMB union has found.
The union says the cuts, coming on top of 900,000 public sector jobs lost since 2010, means that essential public services are being 'cut to the bone'.
Figures published by the Office of National Statistics show the number of workers in the public sector has fallen by 898,000 in the last four years.
Worst-hit regions are the North East, South West, North West and Yorkshire and Humber.
GMB national secretary for public services Brian Strutton said: 'Essential public services like care for the elderly, children's services, street cleaning and road maintenance are being cut to the bone.
'Unsustainable job losses mean it is impossible to provide even statutory minimum services in many local councils. This is bad for local communities and the economy as a whole.
'Even worse, the Tory proposals for further huge cuts the other side of the general election will put public services in a death spiral that will blight a generation.'