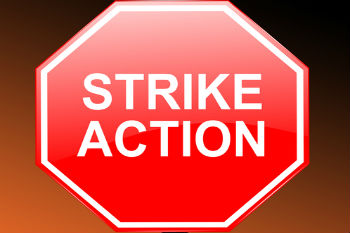 Trade union Unite has joined Unison in balloting its local government members on taking strike action over pay.
Unite said it had rejected the 'insulting' 1% pay offer and will be balloting members on action in early June.
Unite national officer for local government, Fiona Farmer, said: 'Our members have decisively rejected the insulting pay offer of one per cent and sends a very strong message to local government employers that they need to increase their offer.
'Local government staff have been the whipping boys for the coalition's austerity policies for the last four years, and, as a consequence, services used by some of the most vulnerable in society have been viciously pruned back. '
The union said it was seeking a £1 an hour pay increase for local government staff.