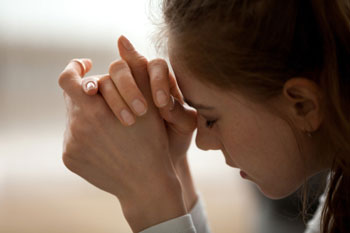 A sharp increase in the number of suspected cases of modern slavery is having a 'huge impact' on council services, town hall chiefs have warned.
Figures from the National Crime Agency show the number of council referrals of suspected victims of modern slavery has risen ninefold in five years from 153 in 2013 to 1,342 in 2018.
The Local Government Association (LGA) said the increase could be due to an increasing awareness of modern slavery and the growing issue of county lines drug trafficking.
It warns that councils are not given any specific funding to support victims of modern slavery, putting extra pressure on housing, adult social care and children's services.
The LGA is calling for the Government to use the Spending Review to provide more funding for councils to help tackle modern slavery and support its victims.
Cllr Simon Blackburn, chair of the LGA's Safer and Stronger Communities Board, said: 'Children and young people face specific risks through county lines drug trafficking or child sexual exploitation, and it's vital that councils have the resources they need to tackle this abuse and support its victims.
'The spiralling rate of council referrals is having a huge impact on council services already at a tipping point, including children's services and adult social care. Supporting victims and creating a sustainable NRM system in the long term will require appropriate levels of funding.'
Local authorities must do more than meet the 'bare minimum of the Modern Slavery Act', writes Paul Gerrard (£).