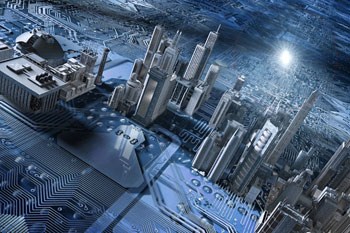 Government ministers have today written to local authorities setting out how they can help boost gigabit broadband rollout and 5G mobile coverage.
Digital infrastructure minister Matt Warman and local government minister Simon Clarke urged councils to follow new Government advice on land access and valuations so deals granting access for new infrastructure, such as 5G masts and full fibre broadband cabinets on public land, can be reached 'quicker and with reasonable rents attached.'
The Government has also shared new guidance on the safety and benefits of 5G so that councils can give people the facts and tackle disinformation about this new mobile technology.
'We want to help people get access to fast and reliable connectivity. It is a top priority for this Government,' said Mr Warman.
'Councils have a vital role to play in the rollout of digital infrastructure and while there is good work going on up and down the country, there is more we can do.
'Today I'm writing to local authorities with new guidance and advice to help them break down some of the barriers to rollout and give them the tools they need to quell quack theories about 5G.'
The ministers asked councils to appoint a 'digital champion' to work across multiple teams to ensure a cohesive digital infrastructure strategy. To this end, the ministers said councils should also use the central Government's dedicated 'barrier busting' team which is charged with removing the obstacles to rollout.
Cllr Mark Hawthorne, the Local Government Association's (LGA) digital connectivity spokesperson, said: 'Councils are uniquely placed within their communities to identify the needs of residents and businesses, including their demand for faster and more reliable digital connectivity.
'This new suite of guidance will complement the work councils are already doing, alongside central government and local partners to support the roll out of digital infrastructure across local areas. As we look forward, councils are committed to working closely with the Government to help deliver on its nationwide gigabit-broadband and mobile coverage ambitions.'
Hamish Macleod, director at Mobile UK, commented: 'The updated valuation guidance published by the Government will give councils the confidence to bring wider community benefits, such as enhanced mobile coverage, to their communities. From an industry perspective, it means adding public assets, often located in ideal locations for radio signal broadcast, into the mix to assist in the rapid rollout of world-class mobile connectivity.'