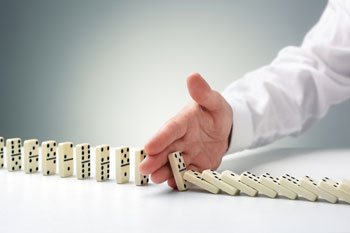 One of the most significant transformations in public sector service delivery in recent years has been the ever increasing tendency for local authorities to outsource.
Indeed, the latest Arvato UK Outsourcing Index found that the value of outsourced contracts signed by councils in the first half of this year increased by 84%, despite public sector spending decreasing overall.
Moreover, according to research from Zurich Municipal, local authorities spend around a quarter of their annual expenditure – a total of around £45bn – on procuring goods and services from third parties.
If managed properly, outsourcing can reap rewards for councils and help deliver genuine business transformation with considerable benefits for services. But if outsourcing goes wrong, the impact on public services and the council's reputation could be significant.
Councils cannot shift the blame for failure
As well as the clear financial consequences for councils who fail to achieve value for money from a contract, there are also significant reputational implications if essential public services suffer as a result of outsourcing. In the vast majority of cases where outsourcing fails, the public will view the council – and not the third party supplier – as responsible for poor service delivery.
Public opinion aside, councils can also find themselves in hot water if they fail to understand their legal liabilities around outsourced contracts. In particular, local authorities need to be aware of non-delegable duty of care. In certain circumstances, an organisation will remain ultimately responsible for the safe delivery of a service even if that service has been outsourced to a third party.
Preparation and planning essential
But how can councils manage a situation where a provider fails to deliver on the agreed contact? The answer is preparation and planning from the start.
Sound contract management is essential to protecting a council. This requires putting in place robust contractual agreements with any suppliers on key areas, such as the council's expectations of a third party, who holds liability when the outsourced service fails, and which party handles public complaints. High quality contract management is particularly vital when that contract involves performing functions relating to young people or vulnerable adults.
No simple task
Before any contract is signed, it is vital that councils carry out due diligence on suppliers' financial viability and resilience. Our New World of Risk: Change for Good report found more than half (54%) of councils are concerned about the financial stability of organisations in their supply chain. Councils should also require proof that suppliers have adequate insurance to protect the authority in the event of a claim.
In addition, Local authorities should also ask themselves how the delivery of services will be monitored once signed. This is vital to achieve value for money and to ensure that services are being delivered to a pre-agreed standard. Is there a clear division of responsibilities and liabilities outlined in the contract? Are there a set of well-defined and realistic KPIs in place?
Effective procurement and contract management is no simple task, so councils should ensure they have staff in place with the right skill sets to keep their processes running smoothly. Many insurers offer expert assistance and training to staff in this complex and vital area.
Have a Plan B
Following assessments of their suppliers, councils should consider whether they could quickly source an alternative provider or bring the service back in-house at short notice in the event of supplier failure. Even the most robust due diligence on suppliers cannot completely eliminate the risk of something going wrong, and it's therefore essential for local authorities to have a Plan B up their sleeve to keep any potential disruption to services to a minimum.
Paul Tombs is head of public services at Zurich Municipal