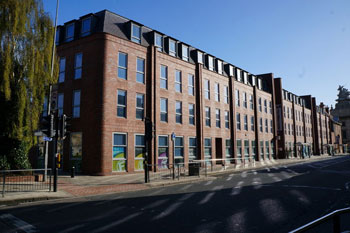 A man has been warned he faces jail over holding a dirty protest in a council building.
Ian Salter-Bromley, 54, said he had spread poo and urine through the building due to suffering discrimination for being a dwarf. He claimed the council had not done enough to modify his council flat, with kitchen worktops being eight inches too high for him.
The court heard Mr Salter-Bromley has previously threatened council staff leading to an injunction order being granted, and was once tasered by police at his council flat for aggressive behaviour.
Judge Jeremy Richardson QC told him: 'You conduct yourself in an uncivilised way, which you seem to relish.'
He added: 'Hull City Council officials have done, in my judgment, their level best to meet the medical and social needs of Mr Salter-Bromley. No criticism is to be leveled at the local authority whatsoever.'
He was given a 21-day suspended prison sentence.
Photo: © Ian S and licensed for reuse under this Creative Commons Licence