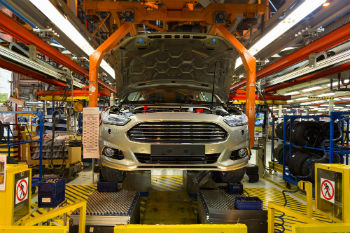 Luton Council has paid out over £3m as part of a package to keep car manufacturing in the town.
The council has agreed an investment package with Peugeot SA to save the town's Vauxhall van factory and the livelihoods of nearly 1500 workers.
The package includes a £3.2m grant which will go towards creating 200 new jobs at the factory.
It also includes reduced business rates, the purchase of reduced cost energy from its supply lines, and support for the recruitment of the additional workers needed for the plant's expansion.
Luton Council will also provide support for a work taster session and will pay for 50% of the salary costs for the first year of employment.
'This is wonderful news for the town. In many peoples' minds Vauxhall and Luton are firmly intertwined,' said Cllr Hazel Simmons, leader of the council.
'The plant has been a key part of Luton's economy for generations and, since PSA acquired it last year we have been working hard to ensure its future.
'We are delighted PSA has confirmed its commitment to the plant. Not only will this secure thousands of jobs but will provide additional opportunities for others.
'As part of the Luton Investment Framework we have consistently said jobs, skills and training are central, and once again we have been able to deliver on this.'
Secretary of state for business, energy and industrial strategy Greg Clark commented: 'Today's decision is a vote of confidence in Vauxhall's world-class workforce and the UK's strong automotive sector, safeguarding more than 1,400 jobs and ensuring the future of the Luton plant well into the next decade.
'I welcome the excellent joint working with Luton Council that has helped achieve this.'