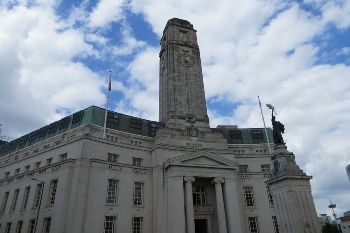 The mayor of Luton - who subsequently resigned - and two other councillors were pictured attending a garden party during lockdown.
However, the council's local adjudication panel has now said it was unable to take further action as the councillors attended the party in a personal capacity.
Cllr Sameera Saleem, chair of the panel, said: 'The panel, made up of cross-party councillors and independent members, were in unanimous agreement that the actions of the three councillors were ill advised, caused distress, broke trust in our communities and brought themselves and the council into disrepute.
'Despite all of this, the panel can only take action when there has been a breach of the councillor code of conduct which relates to councillors when they are acting in an official capacity. There was no evidence provided to the panel that could make us conclude that the councillors were representing Luton Council at the event.'
Cllr Saleem called on the Government to strengthen and extend the powers available to local standards committees when writing the new code of conduct.