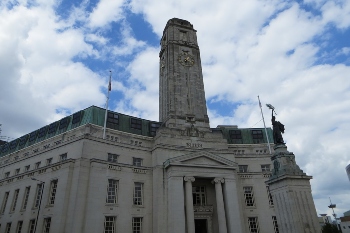 The chief executive of Luton Council has called for a quick investigation and decision after three councillors broke lockdown restrictions to attend a garden party.
The three councillors - including the mayor of Luton who has subsequently resigned - were pictured attending the gathering in July.
The council's standards committee has formally requested an in-depth investigation into the actions of cllrs Waheed Akbar, Asif Masood and Tahir Malik.
Chief executive, Robin Porter, said: 'The standards process would usually take three months, but given the amount of public interest in this case, I would like this further investigation carried out immediately and for it to come back to the standards committee in early September for a decision.'