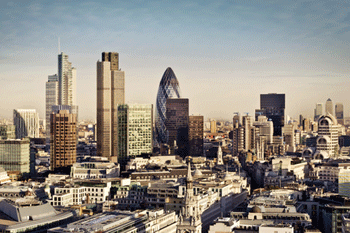 The next Mayor of London should appoint a Data Tsar to monitor and analyse data sets from all the Capital's boroughs to improve public services, a new report is proposing.
The report, from think tank Capital City Foundation, calls on London to follow the lead of New York by monitoring data sets to achieve better outcomes for residents.
It says analysis of waste collection and energy consumption could help councils identify illegal housing, while monitoring social media and posts on TripAdvisor could help identify food hygiene issues in restaurants.
Eddie Copeland, author of the report, said: 'A more effective use of data could radically improve the lives of Londoners in a cost effective way. Problems that blight London's neighbourhoods such as 'beds in sheds' could be resolved if local authorities and the police could access different data sets and target resources in a more effective manner.
'Harnessing data across London's boroughs through one central office in City Hall will deliver better public services, reduce the cost of local government and accelerate business growth in the Capital.'
Matthew Pencharz, senior advisor to the Mayor of London said he welcomed the ideas in the report, adding data-driven government would help the Capital 'grow sustainably, optimise existing city assets, and to thrive as the world's greatest cities.'