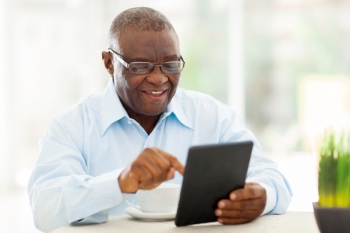 Two local authority digital projects in London aimed at making smarter use of data have been awarded £75,000 each.
The London Office of Technology and Innovation (LOTI), which is hosted by London Councils, has announced the two successful bids for its £150,000 Covid Innovation Fund.
Launched in December, the fund was set up to support London boroughs' response to the pandemic, with half the funds to go towards a project making smarter use of data and the other half towards a digitally enabled initiative.
The first project to be awarded £75,000 focuses on tackling digital exclusion by developing an interactive demographic map of user needs. This was put forward by Barnet, Brent, Kensington and Chelsea, Southwark and Westminster councils.
The second, proposed by Newham and Hackney, focuses on developing new approaches to preventative support for vulnerable residents in partnership with voluntary sector organisations.
'The two winning bids are immensely exciting project ideas with the potential to help large numbers of Londoners,' said Eddie Copeland, director of LOTI.
'The COVID-19 crisis has acted as a catalyst for innovative local responses using data and digital technology. Through our Covid Innovation Fund, we're supporting boroughs to work together in developing their ideas further and securing faster progress towards our shared ambitions.'
In addition to the funding, the LOTI team will provide support and disseminate learning for all LOTI members to benefit from.
Philip Glanville, mayor of Hackney and London Councils' digital champion, commented: 'The pandemic has placed unprecedented pressure on local authorities and our communities, but boroughs remain determined to innovate and make better use of data and technology to support our residents.
'These winning bids are testament to that determination and the focus on reducing digital exclusion and supporting the most vulnerable. We look forward to seeing the results over the coming months.'