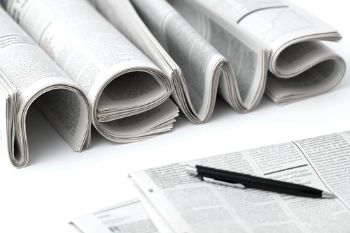 Waltham Forest council has confirmed it will launch a legal battle over a government instruction to stop publishing its fortnightly newsletter.
The East London council's cabinet gave the go-ahead to applying for a judicial review after home secretary Sajid Javid issued a direction saying it must conform to regulations issued by then communities secretary Eric Pickles in 2011.
These said councils must not publish newsletters more than four times a year.
Mr Pickles branded such publications as 'town hall Pravdas' which presented councils in a positive light.
But the council says Waltham Forest News is an effective way of publishing useful information to residents and is cheaper than paying the local press to publish statutory notices.
The council says it is likely its legal challenge will be supported by neighbouring borough Hackney which is also continuing to produce a fortnightly publication.
It is thought there are many councils maintaining publications more than quarterly despite the government ban.
A 'letter of reasons' sent by Mr Javid's department to Waltham Forest council says that by publishing fortnightly the council is undermining the local media.
Mt Javid is of the view, the letter explains, that 'more or wider circulating local newspapers would be available in the borough if the Council did not publish its own newspaper more frequently than quarterly.'
He says that even if the council newspaper had little or no impact on the local press, this would not override the Government's policy of trying to create an environment which is 'as conducive as possible to the flourishing of independent and politically free local media.'
Read our feature exploring if councils should be allowed to publish their own freesheets.