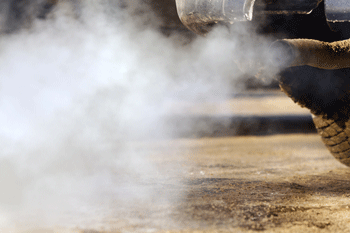 Eight of London's most polluted boroughs are to share £11m funding to implement new measures to improve air quality.
Five 'Low Emission Neighbourhoods' will be set up across the boroughs by 2019 with a number of initiatives such as penalties for the most polluting vehicles, car-free days and parking reserved for the cleanest vehicles. T
he funding from mayor of London Sadiq Khan aims to tackle toxic air quality and emissions in the capital, expanding the number of Low Emission Neighbourhoods from two boroughs to eight.
Mr Khan, said: 'We need urgent and bold action and this includes targeted local initiatives to tackle some of the worst pollution hotspots in London.
'The previous mayor committed to funding two local projects, but I don't think this goes far enough. So I'm delighted to announce that we will now be funding five key areas across London – helping to tackle air pollution and transforming neighbourhoods.'
Mr Khan is calling on the Government to devolve more powers to London to tackle the public health 'crisis' and for incentives to encourage people to switch to low-emission vehicles to be introduced.