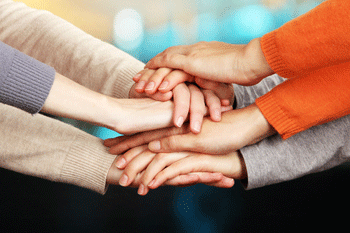 South Tyneside Council has been named 'co-operative council of the year' thanks to their commitment to the co-op principles in the face of deep funding cuts.
The local authority was presented the Co-operative of the Year Award at a dinner held at the Co-op Congress in Manchester last Friday.
Cllr Iain Malcolm, leader of South Tyneside Council, welcomed the news.
'Being one of just six co-op councils shortlisted for the Co-operative Council of the Year Award was praise enough but to be announced the winner is just great – especially as it was decided by a public vote,' he said.
The council was awarded to the prize after a record 33,000 votes were cast.
A co-operative council is one that works in partnership with local community organisations to get the maximum from the resources available for the area.
South Tyneside Council is the third hardest hit by Government cuts and has 54% less Government grant to spend on supporting residents.
However, the co-operative route is 'already paying dividends,' said Cllr Malcolm.
'While many areas have had to close libraries and community centres, in South Tyneside these prized community assets have been retained by working in partnership with local people,' he said.
'All branch libraries are now under the management of community groups or charities and a similar process is now underway with community associations.'
'It is our strong community spirit and incredible army of volunteers in the third sector that make South Tyneside stand out. We couldn't do any of this without their continued support and for that I am thankful,' he added.
Ed Mayo, secretary general of Co-operatives UK, commented: 'The Co-op of the Year Awards is always a special occasion. And once again, worthy winners have taken home the coveted prizes.
'South Tyneside Council – and all our winners and nominees – are an outstanding example of how working co-operatively creates opportunity, prosperity and meaningful work, and brings social and economic benefits to communities and businesses throughout the country.'