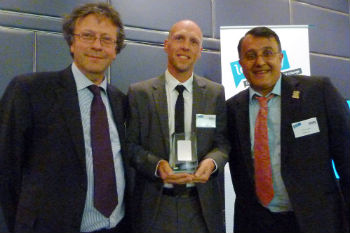 Council staff and councillors who have gone above and beyond the call of duty have been recognised at an awards ceremony this week.
Twenty two 'local authority heroes' have received awards from Locality for the work they have done with the community sector.
Louise Winterburn, policy manager at Locality, said: 'There are some fantastic officers and councillors out there, whose hard work has been invaluable in making a real difference to their local communities - from joining local people to save a pier; supporting communities to develop new community-owned buildings, or finding solutions to local problems and bringing people together.
'These awards are a way of recognising their dedication to supporting the community sector and to say thank you to them for all their hard work.'