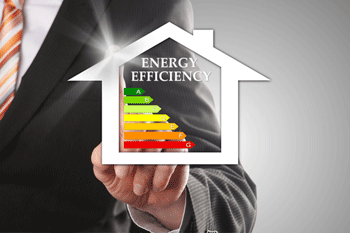 Councils and other organisations could do more to improve energy efficiency, according to analysis by a major technology company.
Philips Lighting says Government data reveals that only a third of organisations disclose emission reduction targets or performance against them in their annual reporting.
Less than half say they actively encourage employees to reduce carbon emissions at work.
Of 128 local authorities which reported to the Government-run efficiency scheme, average emissions were 22,093 metric tonnes of CO2.
Nearly a third either do not encourage employees to reduce energy consumption or did not disclose if they do or not.
The data came from the Government-run CRC Energy Efficiency Scheme that covers large public and private sector organisations in the UK.
Nicola Kimm, head of sustainability, environment, health and safety at Philips Lighting, said: 'The CRC scheme was designed to reduce the emissions of those organisations with the largest carbon footprints in the UK, but our analysis suggests that the country's largest public and private sector bodies still have a long way to go.'