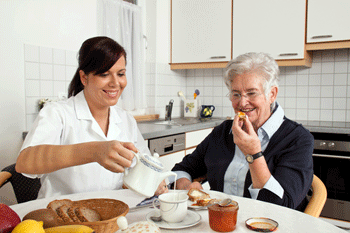 The new National Living Wage could lead to 'catastrophic' failures in the homecare sector, an open letter to the chancellor is warning.
Homecare providers have written to George Osborne warning that the new policy will cost councils and the NHS £753m in the first year alone. It argues that this will put a 'significant' burden on local councils and could make many homecare services financially unviable.
The letter states: 'Without urgent action from Government and local councils to address the deficit in funding, continued supply of state-funded homecare will become unviable at a time when Government looks to social care services to support an over-stretched NHS, particularly supporting people to leave hospital promptly.
'Market exit by providers would cause considerable distress for people who use homecare services and their families; create a significant burden for local councils who would have to find replacement providers and provide uncertain employment prospects for trained and committed careworkers.'
Care providers are calling on the Government to address the social care wage bill through the forthcoming Spending Review. The letter also calls for a change in the VAT exemption for welfare services to 'zero-rated' status and for tax incentives to allow people to pay for their own social care.