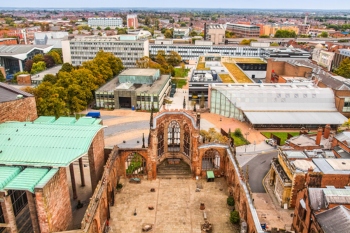 A shake-up of local government funding is required to achieve a levelling up of the country, a new report has concluded.
The Key Cities All Party Parliamentary Group (APPG) and Key Cities network have also called for new powers to enable councils to play their part.
Their new report, published today, argued the current approach of 'piecemeal' funding pots should be replaced with a smaller number of longer-term mechanisms for regeneration.
These should take into account regional disparities and be linked to local housing targets.
They also argued councils should be enabled to borrow against assets for regeneration purposes, with match funding for areas affected by deprivation or poor viability.
A new income support scheme has also been suggested, aimed at stimulating business start-ups, community enterprise and sustainable urban centres.
The report added that councils should be empowered to facilitate the building of social housing and urged a reform of business rates to be brought forward.
Chair of the Key Cities network, Cllr John Merry argued in the report that 'existing structures of local government proved to be among the most effective and resilient instruments in our toolbox' during the pandemic.
He urged the Government to 'give us the freedom and support we need to drive recovery and growth'.