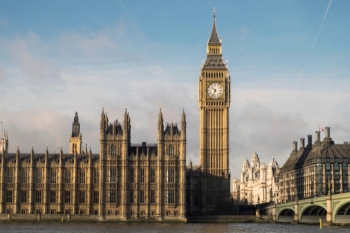 The Government's 'levelling up' agenda is meaningless without more devolution to councils and investment in local public services says a report from the House of Lords.
The peers on the public services committee say ministers must use the promised 'levelling up' White Paper to improve health, employment, education and skills rather than just focus on physical infrastructure.
In their report, sent to Prime Minister Boris Johnson, the committee warns that if 'levelling up' investment neglects public services it will not help the most deprived areas.
Their letter adds: 'For "levelling up" to be successful, the Government needs to give local authorities and other local service providers more autonomy. Current funding mechanisms are overly centralised and militate against long-term planning. The Government should use the English devolution white paper, expected this year, to address these shortcomings.'
Baroness Armstrong, the committee chair and a former local government minister said: 'Not only places but the people who live in them should be at the heart of levelling up. Social infrastructure and support provided by public services is at least as critical to communities as investment in roads and bridges.'
She added: 'A White Paper, which should be published urgently, is welcome but it's unclear exactly what the government wants to level up, how much its strategy will cost, how long it will take and how it plans to achieve its goals.'
The report follows an announcement by Mr Johnson to invest £830m in 57 local areas to upgrade high streets.
Local Government Association chairman Cllr James Jamieson, said: 'The pandemic has shown that, with the right funding and freedoms, councils can improve people's lives. It is therefore important that this report recognises that the recovery from COVID-19 needs to include greater powers being given to local councils and their communities.'