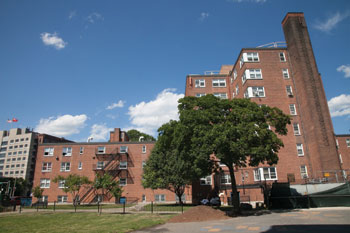 Energy efficiency is big business in the United States and no sector has done more to drive this than state and local government.
A study prepared for the US Department of Energy in 2013 showed that state and local government was the most active sector in energy efficiency accounting for almost a quarter of recorded projects.
In total, state and local government were responsible for more than $1.2bn (or £864m) worth of energy efficiency projects. The United States Federal Government was the second highest with $1.1bn in project investment, followed closely by schools ($995m) and colleges and universities ($702m). Comparatively, the private sector weighed in with just $419m.
It is difficult to find direct comparison figures for the UK. However, a report by the research and consultancy firm Verdantix showed that the public sector as a whole (including local and central government, hospitals and universities) spent the second highest amount on energy services in the UK with £216m, behind retailers and the manufacturers of consumer products who spent £359m.
What can the UK learn from state and local government energy efficiency Stateside?
Go large
When it comes to implementing energy efficiency, economies of scale really help. While each local authority can make substantial energy efficiency savings on their own, they can achieve much more by combining with other local authorities in nearby locations or with similar energy efficiency needs.
In one aggregation-type agreement, Ameresco was selected to partner with the Metropolitan Area Planning Council (MAPC) which covers 101 towns and cities in Metropolitan Boston. Under the agreement, Ameresco can audit certain MAPC member's municipal-owned buildings and infrastructure with the aim of identifying and implementing budget-neutral energy efficiency and cost-savings measures.
Procuring on a grand scale can improve the financial viability for local authorities to tackle more complex and expensive projects, such as renewable energy generation, in order to provide a return on investment sooner.
MAPC members can work with an energy services companies to assess and implement a wide-range of energy saving and renewable energy solutions; such as, from energy efficiency measures, infrastructure upgrades, LED street lighting, rooftop solar, solar on capped landfill, combined heat and cooling solutions, and other forms of local power generation.
In order to implement these solutions, local authorities typically enter into an Energy Performance Contract with an energy services company. Under an EPC, the energy services company generally guarantees a level of energy savings over the term length of the contract that will offset the cost of the improvements, sometimes completely. This allows the local authority to procure energy efficiency and renewable energy improvements in a budget neutral manner.
With local authorities in the UK facing an enormously challenging financial environment, the potential benefits of combined energy procurement and guaranteed savings from Energy Performance Contracts have never been greater.
Despite managing a 40% spending reduction during the current Parliament, local authorities still need to find new ways to meet a £12.4bn funding shortfall by 2020.
In order to meet that financial challenge local authorities need to maximise their asset base. Therefore the Association of Public Sector Excellence (APSE) has set up a collaboration of councils (APSE Energy) which so far has 56 local authority members across the UK with the aim of municipalising energy services and maximising the economic benefits for the councils and the communities they represent.
Examples of UK local authority joint procurement energy projects include The Mayor of London's Re:fit retrofit programme which was initially rolled out to London's public sector in 2010 and is now available to all public sector organisations in England and Wales. Having already helped local authorities in Hull, Cambridge and Buckinghamshire to make savings, Re:fit is due to announce its new framework members later in February.
Across the border, the Scottish Futures Trust Non-Domestic Energy Efficiency Framework is expected to launch in March and will allow a whole range of public sector bodies from central government, health authorities, local authorities, universities and colleges and the third sector to join together on energy procurement.
Go long
Verdantix estimated that the public sector would invest £216m in energy services in 2015 and that 40% of this spend would be on Energy Performance Contracting. Verdantix stated EPCs in the UK typically run for 5-7 years.
In the United States, where Energy Performance Contracting is a more mature market, these contracts typically run for much longer periods.
In 2010, Ameresco signed the largest public housing EPC in the US at the time – a $66.7m (£46m) Energy Performance Contract with the Boston Housing Authority. The contract covered the installation of a mix of 17 energy efficiency and renewable energy measures and is expected to generate more than $100m (£70m) in energy and water savings over the 20-year contract term.
In its first year, the contract generated $4.8m (£3.3m) in savings and reduced water and natural gas usage by more than a third.
Dipak Shah is director of Ameresco