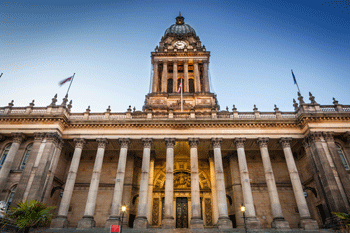 Council staff in Leeds could have their terms and conditions cut under proposals to avoid further job losses.
Leeds City Council is proposing the removal of some historical payment arrangements, cuts to travel-related benefits such as mileage rates and the introduction of a new redundancy policy.
The council said the changes would have 'minimal' impact on the take home pay of the majority of staff.
Chief executive of Leeds City Council, Tom Riordan, said: 'While we have to consider negotiating some changes, we are doing everything we can to continue protecting jobs and services and are as committed as ever to avoiding compulsory redundancies if we can. We very much value the mature relationship we have with our unions and our staff and will continue to work with them to achieve the best possible outcomes.
'Although up till now we have not been able to reach an agreement with the trade unions on the best way to take forward our proposals, we are sympathetic to the fact that public sector workers have had little or no pay increase for over five years.
'The changes we are proposing will have minimal impact on take home pay for the vast majority of our staff. We believe this offers the best solution to enable us to continue to provide essential council services to the people of Leeds.'
The proposals will be presented to councillors 29 July.