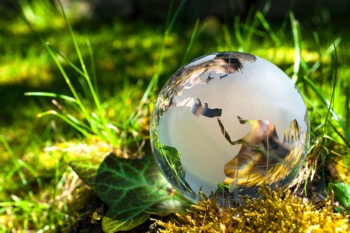 Council and combined authority leaders have detailed plans for a 'just transition' to net-zero as new research revealed nine million people could be hit economically.
The Centre for Progressive Policy's (CPP) inclusive growth network (IGN), which includes the mayors of Greater Manchester and the West Midlands, Andy Burnham and Andy Street, has pledged to ensure the transition bolsters rather than damages local economies.
It comes as new CPP research identified the top 74 areas across Britain at risk of economic disruption from the transition to net-zero.
The areas range from rural parts of southern England to so-called red wall constituencies such as Hartlepool and Redcar.
The research identified areas most at risk based on their reliance on 'high-emitting employers' and their 'underlying economic vulnerability'.
CPP co-director, Zoe Billingham, said: 'Getting to net-zero fairly is essential.
'Our research has revealed the variation in economic risk between communities, which must be dealt with head on as we move towards net-zero.
'A truly just transition will consider the lived realities and unique needs of each community.'
The IGN, a cross-party collective of council and combined authority leaders has made five flagship commitments aimed at tacking long-standing social and economic inequalities while also focusing on the challenges of climate change.
In their joint statement, the group of leaders – which also includes Glasgow, Cardiff and Belfast leaders Susan Aitken, Huw Thomas and Mal O'Hara – said: 'We share a determination to ensure that the green industrial revolution serves as a catalyst for making our local economies fairer and more inclusive.
'This is why the just in just transition must be a core guiding principle for all policymakers, with the costs and challenges of the transition not falling disproportionately on the citizens least able to burden them.'